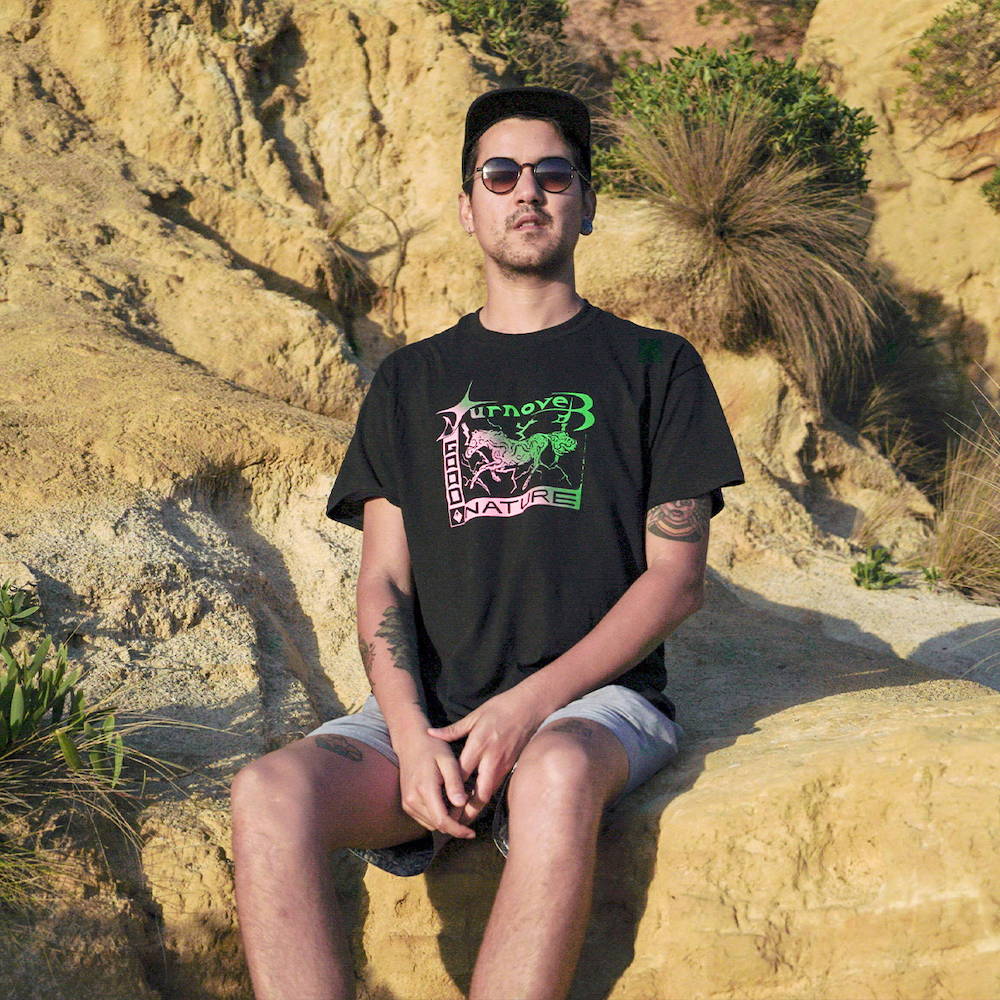 Pablotl is a Chilean illustrator currently living in Melbourne. His style seeks to show his own influences that have shaped him in life, trying to connect the Amazon jungle and the depths of the mind with intimacy and human relationships.
The observation of the current lifestyle of society is something that is to express in their illustrations, how human relationships are forged and in a magical way they seek to connect with nature, the mysterious and indomitable dance that still lives in us.
Vibrant colours and sometimes psychedelic compositions are common in his work. Plants and faces painted by hybrid and timeless humans, connect with revelations, love and deep journeys into the mind/universe.